Bring out your love and support for your Filipino Heritage by wearing the national outfit of men in the Philippines. By choosing a barong, choosing what to wear to a formal or semi-formal affair can be made simple.
A single barong won't work for every occasion, though. You need a selection of them for different occasions. There are particular barong styles that are appropriate for more formal occasions like weddings, state dinners, and balls. Some barongs exhibit the ideal fusion of a moderately formal and a mildly relaxed look.
The White Barong Tagalog
The go-to for any occasion. This barong is the best choice if you're undecided about which to wear because it works for a variety of formal situations. Wearing this traditional white barong gives one a dignified and respectable appearance.
Off-White Barong Tagalog
The best alternative to the white barong Tagalog. The level of elegance is comparable to the pure white barong, but it displays a more subdued tone.
The more earthy theme has a friendlier, less formal appeal. There might be many men wearing the more popular white option at the event, but this barong blends in nicely.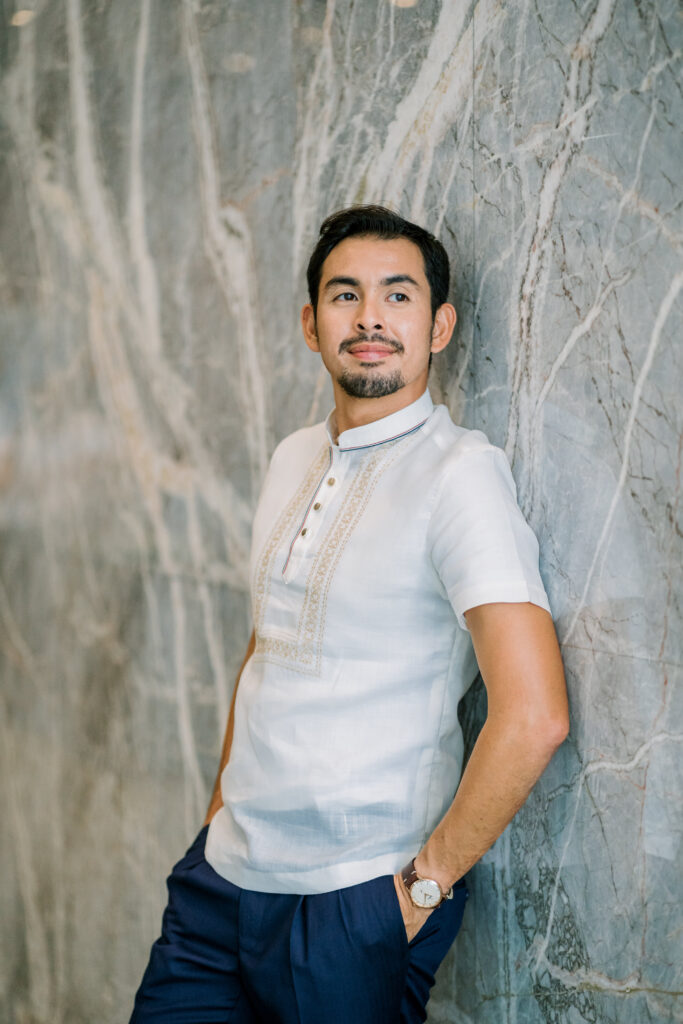 Black Organza Barong
This is an option to wear at a less formal event. This type of barong looks elegant and sophisticated. It provides comfort akin to that of a jusilyn barong. A more contemporary version of the barong Tagalog is one made of embroidered monotone black organza. If you want to portray a slightly less formal appearance, this will be a great choice.
Colored Jusilyn Barong
If you're going to a themed event, then this is your best bet. A justly-colored barong is your finest choice when the occasion demands a certain color scheme. This kind of barong closely resembles the traditional jusi since it is composed of silk and synthetic material.
Gusot Mayaman
If you want to wear a barong and appear more casual, then this one's for you. Barongs are a great choice for even more casual events because of how comfy and light they feel. A barong with short sleeves works well as workplace attire. This style of barong is suitable for wearing outside of the office as it also looks good and performs well in the field.
Bihis Mayaman Barong
This choice is ideal for social gatherings. With a Bihis Mayaman barong, you can attend a morning meeting with business partners and an evening party with your coworkers without being seen as being overdressed.
It is highly advised that you have a variety of barongs if you want to have a go-to outfit in your closet that works for many occasions. There are numerous barong options available to suit your needs, whether you require formal attire, casual attire, or workplace attire. For your specific Barong needs, schedule an appointment with Kingsmen.